Responsible Research and Innovation
Our planned research activities, which involve engineering of cells with novel structures and functions, as well as multicellular self-organizing structures, raise bioethical concerns including the possibilities of release or unintended behaviors.   We take these concerns very seriously and are organizing a series of ethics workshops centered around the bioethics of biotechnology, with reference to the original Asilomar conference.   The goal of our ethics educational plan is to teach our students and researchers to view risk mitigation as a philosophical challenge of balancing risk versus benefit, as well as a research topic in its own right, rather than simply a list of rules for responsible conduct.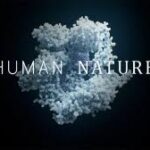 In the summer of 2020, the CCC held a group screening of the film "Human Nature" about CRISPR and gene editing, which looks at the dual-edged promise and potential ethical and environmental consequences of this powerful technology.
We asked Robert McGinn, our lead ethics advisor and investigator, to write a commentary on the film from an ethics perspective. See here for R. McGinn's commentary on 'Human Nature'. McGinn_R_Ethics_Commentary
On January 21, 2021, our partner, biologist Jennifer Frazier, screened the film in the Exploratorium's After Dark online forum, and led a discussion with the film's executive producers, Dan Rather and Elliot Kirschner and bioethics expert Alta Charo.  A recording of this discussion is available here: https://www.exploratorium.edu/visit/calendar/after-dark-online-human-nature
CCC Members –  log in to see features on ethics in relation to cellular engineering, authored by Robert McGinn, our lead ethical advisor and investigator.